Introduction
I started making quietbooks in 2014 after reading the blog "Imagine Our Life" stieß. Her designs were so appealing, that I decide to try and put one into practice.
I made a few changes to the solar system page with its 8 planets. In the original version, the planets are put over a button - which is pretty difficult for adults, and also quite unstable to transport.
I therefore added some satin ribbons which can be used to fixate the planets on the buttons. If I had to do this page over I would use snap buttons or magnets to fasten the planets.
You can help us making the Wunderwerkstatt more beautiful. If you buy something through our affiliate links, you support us effectively.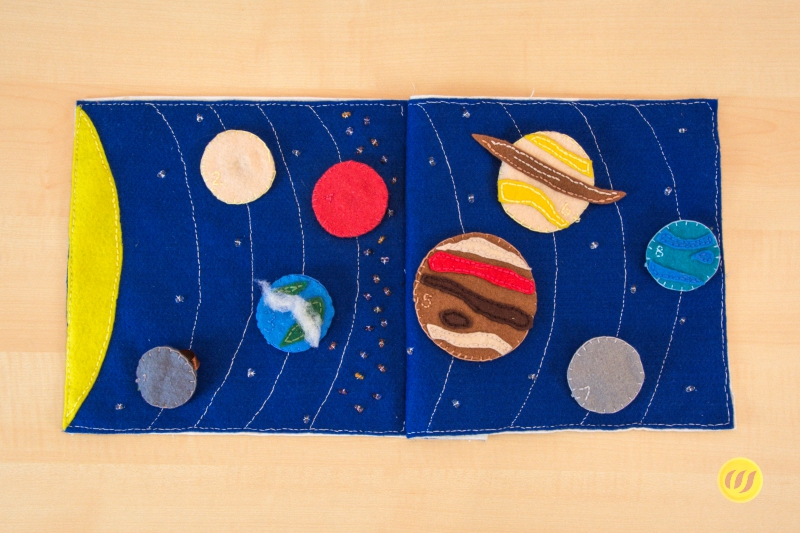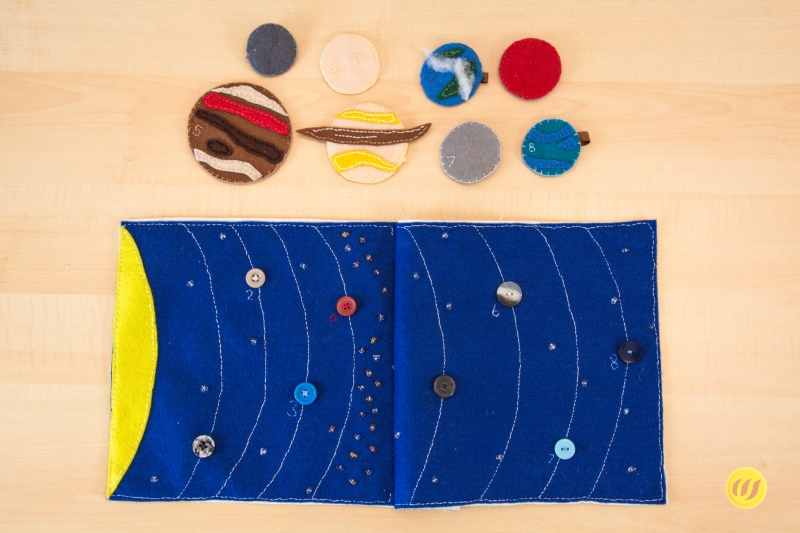 Steps
Cut out the dark blue felt and sew on the sun, the stars, the buttons / snaps, the numbers and the orbits of the planets.
If you choose the magnet option, take a small piece of felt and place under the magnet, that way you can fasten the magnet onto the page from the back.
Cut the respective pieces of felt for each planet, according to the sewing pattern from "Imagine Our Life" and bind everything. Don't forget to attach the two piece from the snap button or the magnet.  
I always put a second piece of felt or fabric on the bottom of the page with a blanket stitch, to make the page more stable and to hide the stitches.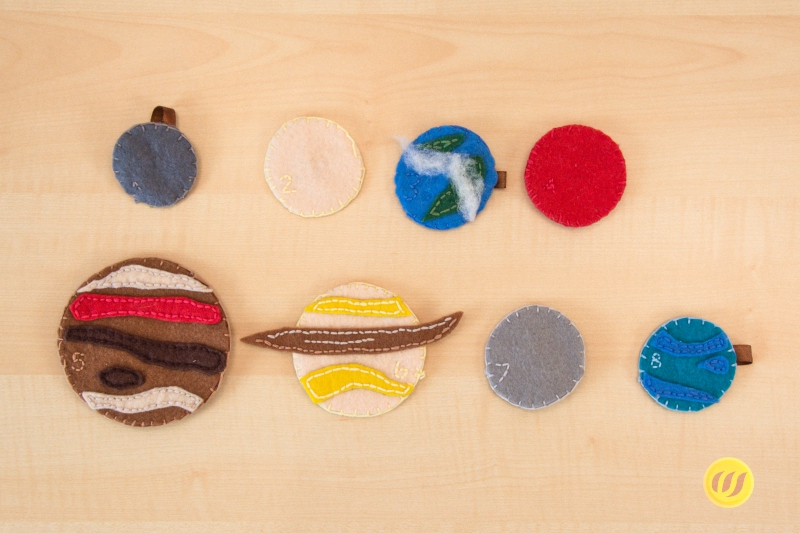 I liked Stephanies version, which is to make single pages. So we can always just take the one page that we are interested in. I stitched down the middle and put holes and eyelets in the surplus material. That way I can bind all pages with a ring and have a more variable book.
If you want to use buttons but can not find buttons in the right color, you can buy wooden buttons and paint them in the respective color.