Handmade Toys
Colourful - creative - handmade
"Handmade toys which invite to openended and free play and also offer a wide range of possibilities. "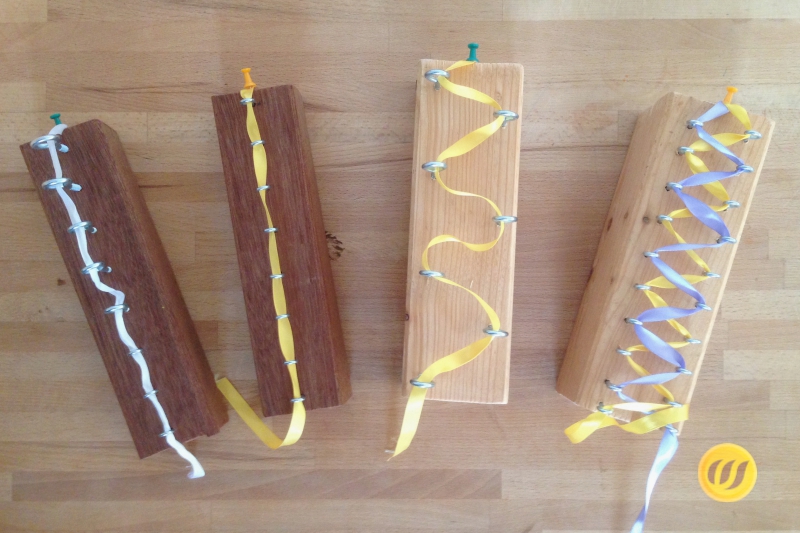 Lacing smooth silk ribbon through different sized thread eyes - training fine motor skills and improving hand-eye coordination.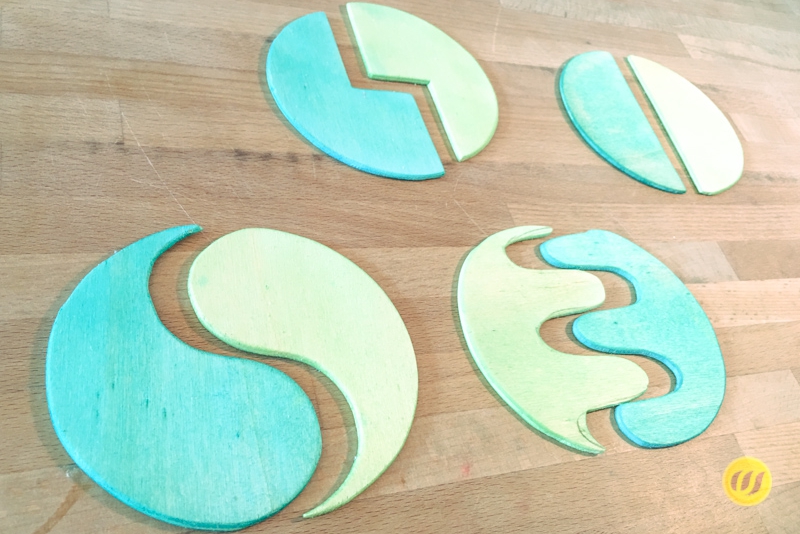 Two parts make one - Search for the fitting halves.
'ligther than... and darker than' in the colours of the rainbow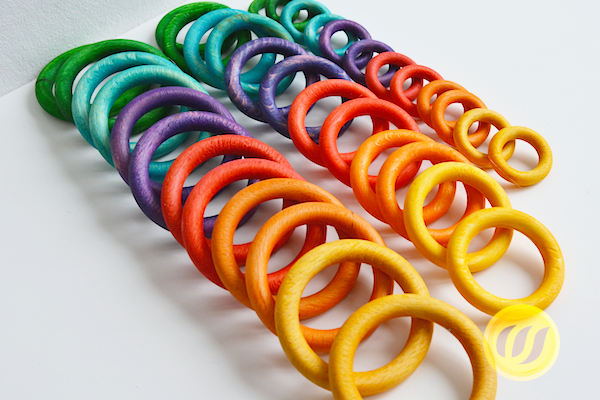 Colourful rings in the colours of the rainbow and lots of possiblities to loop them - all mixed up or sortedin various ways - and taking them down again.
First simple puzzles for toddlers - discover sequenzes, fruit, vegetables and rainbows - excersises fine motor skills and improves the hand eye coordination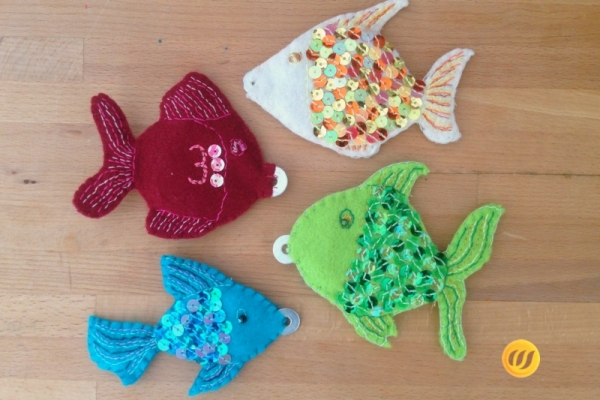 Colourful glittery fish made from felt - a classic fishing game or as an exersice for counting.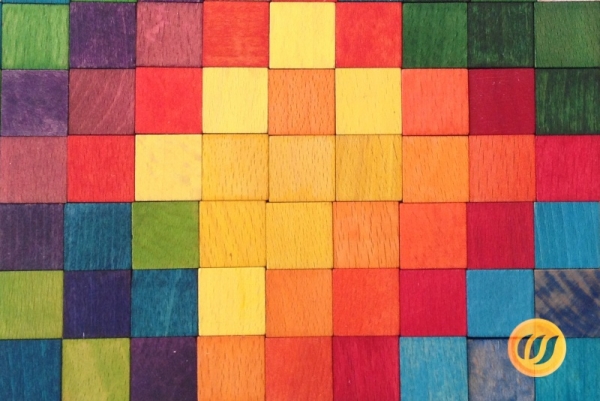 100 cubes in 20 colours offer endless possibilities for patterns and constructions.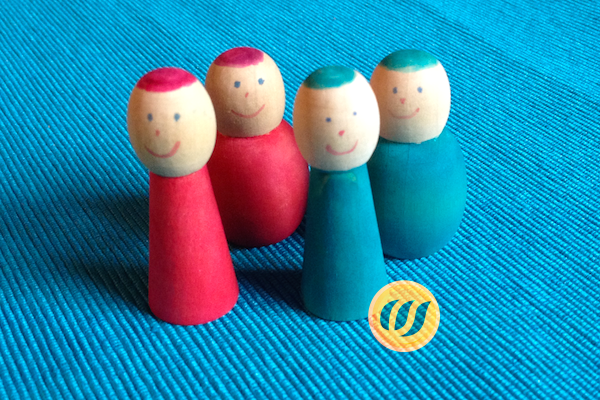 Replay family, friends or the nursery group - with these peg dolls anything the fantasy produces is possible.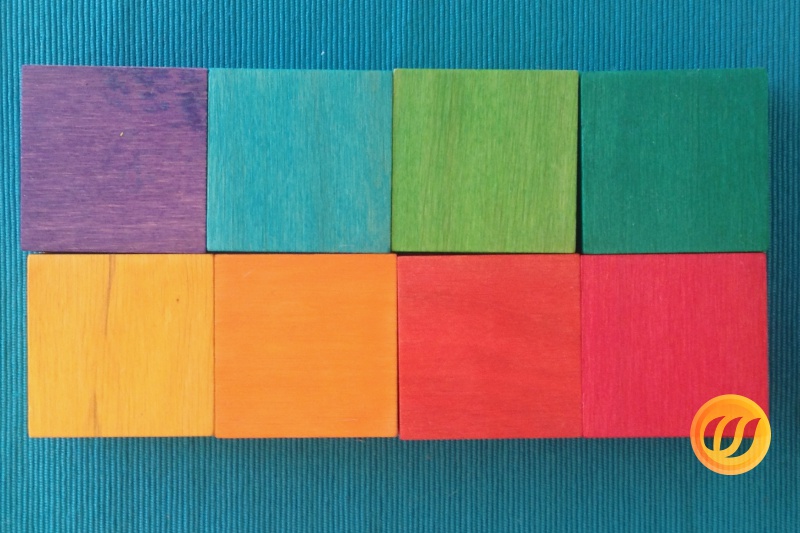 Triangles, squares and rhombuses in rainbow colours invite to create new shapes and figures and to experiment with symmetry, colours and geometry.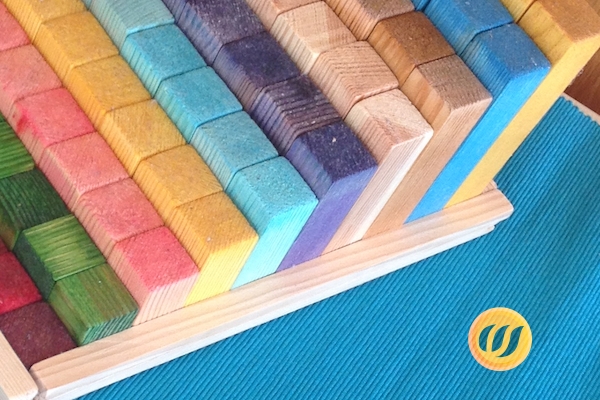 1, 2, 3... - Counting and building all in one.
Make a game with pepples to assign numbers and quantities. With more oblong stones you can make a number domino game. .