Quietbooks
Themed books - single pages - tips
Everything about quietbooks - play and learn books made from fabric or felt.
Quietbooks are books made from fabric or felt with activities for all ages. Different books will be introduced in the near future. Topic pages and complete books, as well as an article on the basics and tips that are handy for creating any type of book. There will be sewing patterns for the books and pages of course. I am glad to receive suggestions and ideas for new books or pages.
You can help us making the Wunderwerkstatt more beautiful. If you buy something through our affiliate links, you support us effectively.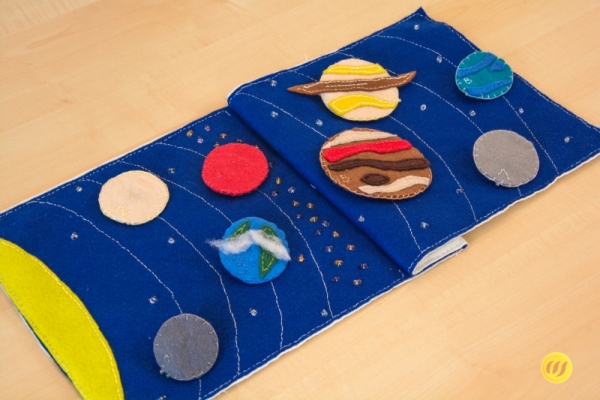 The planets in our solar system - a quiet book following the sewing pattern of Imagine Our Life.