<< Amazon-(Affiliate)-Links [respectively the whole Amazon cart] will provide a small percentage – without additional cost to you! >> therefore we have to mark this article as #ad ;-) . <<
Einführung
The exercises are generally offered on a tray. To address the memory all objects are arranged in writing direction. You can find a video on how to present these exercises on Youtube.
Firstly offer big filling materials like conkers then decrease them in size, every child can learn and practice this task again in a different difficulty level. You can create a few more additional levels through the variation of spoons.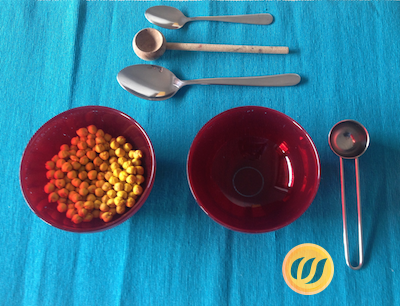 Transfer chickpeas from one bowl to another.
Required materials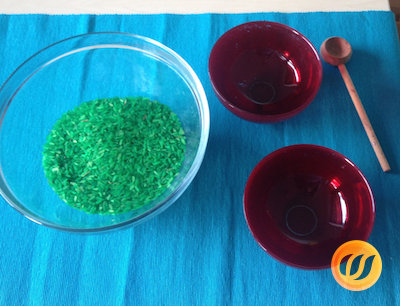 Transfer rice from one bowl into two.
Required materials