<< Amazon-(Affiliate)-Links [respectively the whole Amazon cart] will provide a small percentage – without additional cost to you! >> therefore we have to mark this article as #ad ;-) . <<
"Children love work and play. Little children want to be part of our world. They enjoy working just as much as playing, for them there is no difference between the two." (from Tim Seldin: How to raise an amazing child the Montessori way)
Little children are enthusiastic household helpers. The tasks are making sense and the little family members are filled with satisfaction to be able to contribute to family life. There for they should be involved into routine tasks in the house and garden as often as possible. Additionally these following exercises can support the development of new skills. They foster concentration and fine motorskills and most of all it fills the children with the joy of doing.
The exercises are offered on a tray to create a clear frame work and make it possible to get the materials themselves.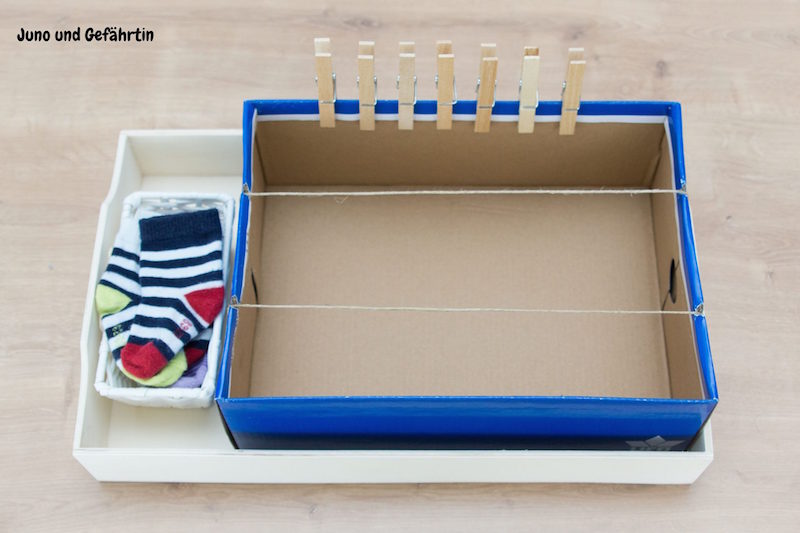 Hanging up clothes
Cut into the sides of a shoe box little indentations, tighten string inside the box and knot at the back.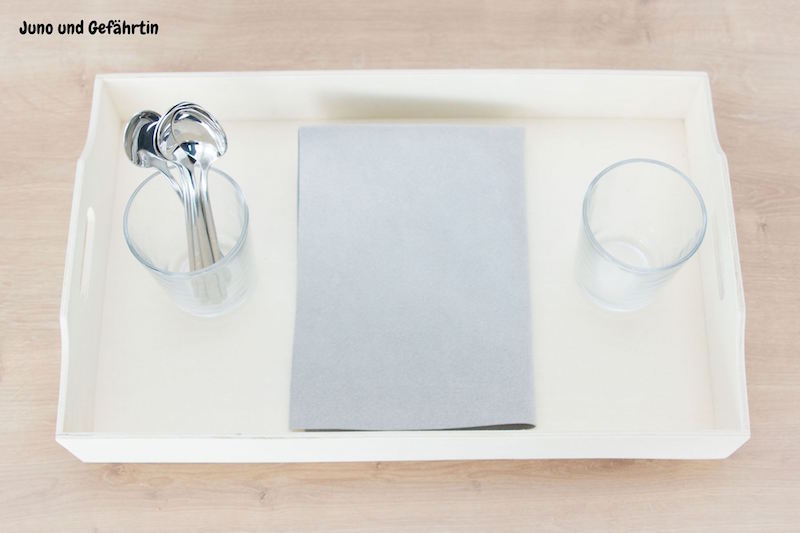 Polishing cutlery
Place spoons into a glas and supply together with a tea towel.
A little older children can also polish knives and forks.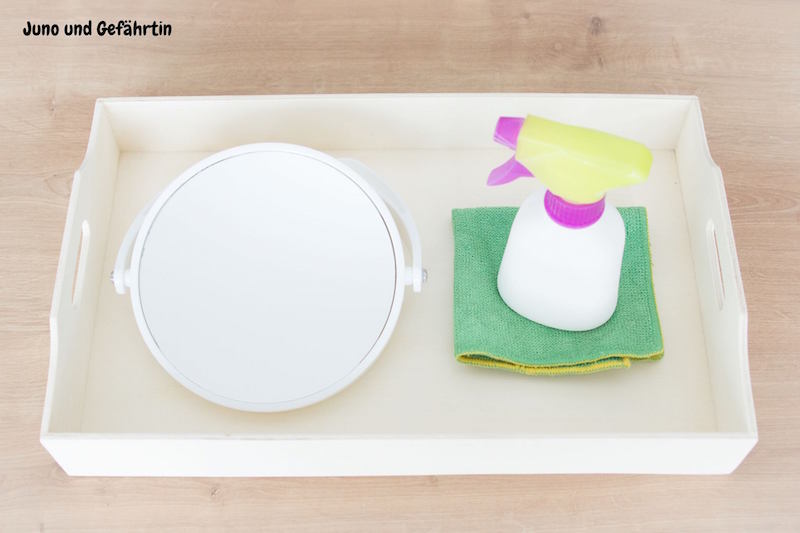 Cleaning the mirror
Of course squirt bottle and cloth can also be used on big mirrors and and windows in and around the house or flat.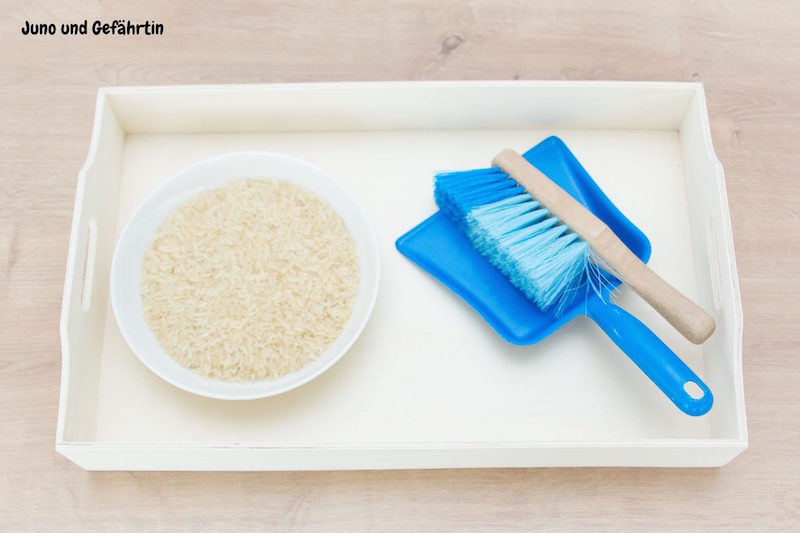 Sweeping rice
1 bowl with uncooked rice
The rice is either spread on the tray, a table or the floor and being swept up after. The bowl should be as big as the dustpan.
Depending on the age and the fine motor skills of the child offer bigger sweepings like dried beans or lentils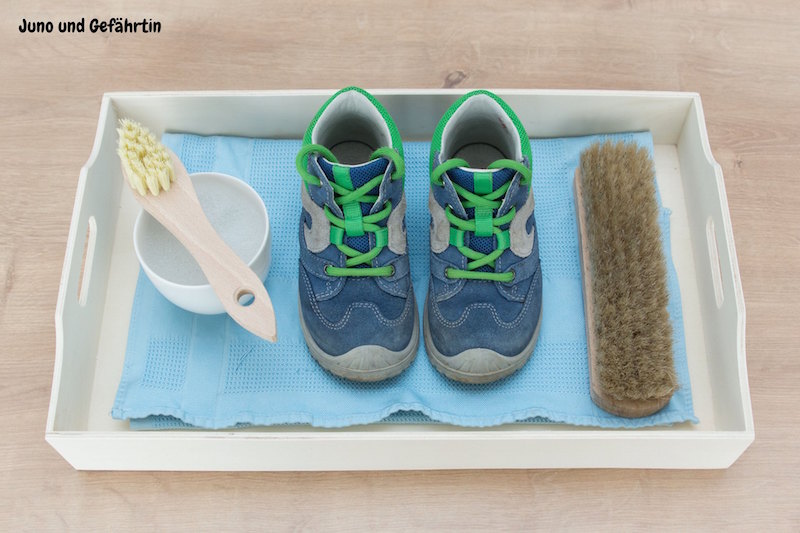 Polishing boots
little bowl with water and a splash of shampoo and a bit of vinegar
small brush
Smooth leather shoes can be wonderfully tended to with a little coconut oil and it can be used by little children unlike normal shoe polish. . 
Washing toys
1 bowl with water and a little bit of detergent
rag or small sponge
wooden or plastic toys