Introduction
Of course the pretty rainbows will not stay like this and they will all blend together, maybe they even get sorted out again
Besides the sensory experiences, the boxes can also be used for practicing colours and categorization.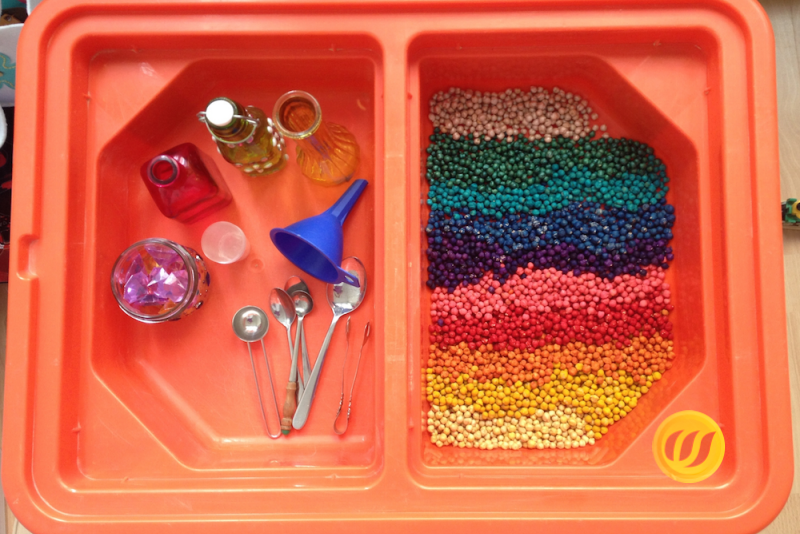 Rainbow-chickenpeas
Raw chickpeas are poisonous if swallowed.
Chickpeas have the same temperature as our skin and are a little rough with a tiny bump on one side.
Rainbow-beans
Raw beans are poisonous if swallowed.
Beans feel cold and smooth on our skin - they may colour children's hands if the children's hands are very sweaty.