Introduction
How can you introduce magnets at the light table? On american web pages I found magnetic chips, which actually are available to buy in Germany now. At  "Next comes L" I found an idea, how to easily make them myself.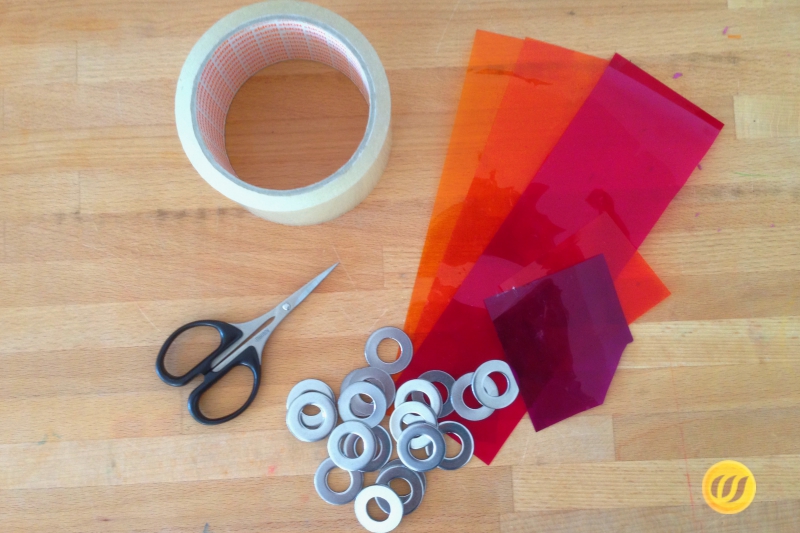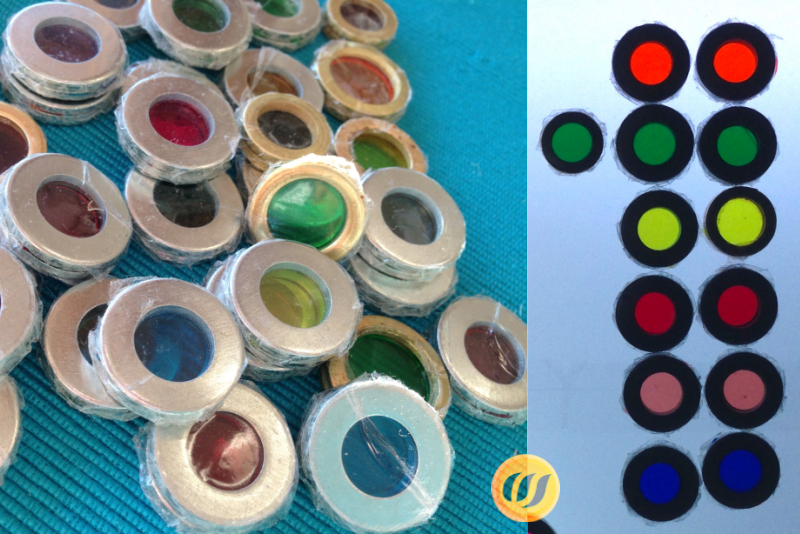 Steps
Cut circles out of colour transparency foil in the size of your washers, after that place always one foil between two washers.
Fixate the washers with sticky tape and clean up the edges with pointy scissors. - Done.
You can also use super glue to stick the washers together, it will look more neat that way. However using the sticky tape method the washers can not break apart any more.
With a magnet fishing rod you can play 'catch colours', if you fancy it, or sort the glowing stones (chips) or make patterns.